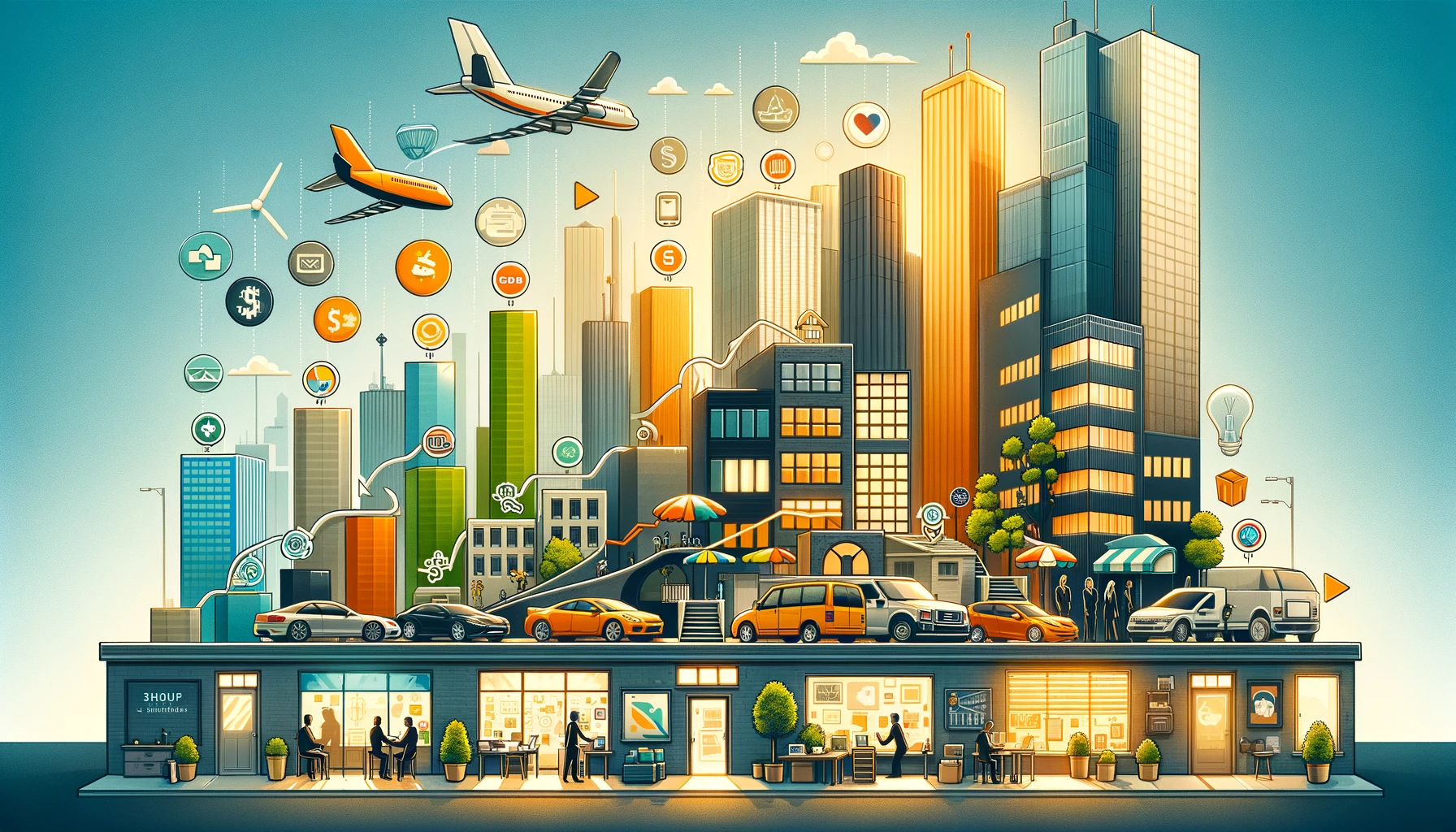 From .com Startups to Industry Giants: Top Ten US Companies That Made It Big
Introduction:
In the dynamic world of business and technology, the internet has proven to be a game-changer, giving birth to countless startups that have grown into major players in their respective industries. The dot-com era witnessed the rise of numerous companies that began with humble origins but went on to become household names and industry leaders. In this blog, we will explore the top ten US companies that started out as .com startups, showcasing their inspiring journeys from virtual unknowns to business behemoths.
1. Amazon.com:
No list of dot-com success stories is complete without mentioning Amazon.com. Founded by Jeff Bezos in 1994 as an online bookstore, the company rapidly expanded its offerings to become the world's largest e-commerce platform. Today, Amazon dominates various sectors, including e-commerce, cloud computing, and digital streaming services.
2. Google (Alphabet Inc.):
In 1998, Larry Page and Sergey Brin co-founded Google as a search engine within the domain google.stanford.edu. Fast forward to the present day, Google is synonymous with internet search and has evolved into a tech giant, offering a wide range of services, including Android, YouTube, and Google Cloud.
3. eBay:
Pierre Omidyar launched eBay in 1995 as a platform for online auctions. The site revolutionized e-commerce, allowing individuals and businesses to buy and sell items online. Today, eBay remains a global online marketplace connecting millions of buyers and sellers worldwide.
4. Netflix:
Reed Hastings and Marc Randolph founded Netflix in 1997 as a DVD rental-by-mail service. The company later transitioned into a streaming platform, revolutionizing the way we consume entertainment. Netflix now produces original content and boasts millions of subscribers worldwide.
5. Facebook:
In 2004, Mark Zuckerberg, along with his college roommates, launched "The Facebook" as a social networking site exclusively for Harvard University students. The platform's popularity skyrocketed, and it eventually expanded to become Facebook, the world's largest social media network.
6. Priceline.com:
Priceline.com emerged in 1997, offering a unique "name your own price" model for travel and accommodation bookings. The company's innovative approach revolutionized the online travel industry, leading to its significant growth and success.
7. Expedia Group:
Launched as a division of Microsoft in 1996, Expedia.com emerged as an online travel booking platform. Over the years, Expedia Group expanded to include several other well-known brands like Hotels.com, Orbitz, and Travelocity, solidifying its position as a global travel giant.
8. Salesforce.com:
In 1999, Marc Benioff co-founded Salesforce.com as a cloud-based customer relationship management (CRM) software. The company played a pivotal role in popularizing Software as a Service (SaaS) and has become a leading provider of enterprise cloud solutions.
9. Zillow Group:
Founded in 2006, Zillow.com introduced an innovative approach to real estate listings by providing users with extensive property data and estimated home values. Today, Zillow Group owns and operates multiple real estate websites and applications, including Trulia and StreetEasy.
10. Twitter:
Originally founded in 2006 as a side project at Odeo, Twitter quickly gained traction as a microblogging platform that allows users to share short messages (tweets). Since its launch, Twitter has grown into a significant player in social media and online news dissemination.
Conclusion:
The success stories of these top ten US companies that started out as .com startups demonstrate the incredible potential of internet-driven entrepreneurship. From e-commerce giants to social media pioneers and cloud computing innovators, these companies have reshaped entire industries and changed the way we interact with technology. Their inspiring journeys serve as a testament to the transformative power of the internet and the boundless opportunities it offers for aspiring entrepreneurs and businesses seeking to make a mark on the world.